Since the start of the pandemic, studies have highlighted the effects of COVID-19 on nursing homes. Occupancy rates have continued to increase, while available staff has decreased. In Connecticut, nursing homes currently have 81 percent of their beds filled, which is up from the height of the pandemic.
Data from the American Health Care Association (AHCA) shows that nursing facilities continue to contend with severe staffing shortages, which has far-reaching consequences on the care provided to residents.
The AHCA also found that 98 percent of surveyed facilities experience difficulties hiring new staff, a factor further intensified by budgeting deficits that increase a facility's risk of closing.
Current Issues and Concerns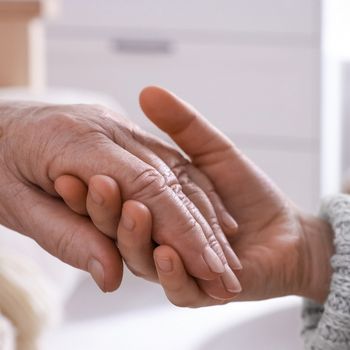 Nursing home staffing issues have persisted for years. The COVID-19 pandemic and inflation have accelerated the problem through a combination of low pay, unsafe conditions and work restrictions.
According to research from the Kaiser Family Foundation earlier this year, 28 percent of 14,000 nursing facilities surveyed reported at least one staffing shortage. At the start of the pandemic, this number was 21 percent.
As a result of this shift, staff members are overseeing more patients. One aide may be assigned to 20 or more patients, which significantly affects the level of care provided. A report from CT Insider noted a correlation between staffing shortages, fewer time spent with each resident and increased falls.
The "quiet quitting" phenomenon has further influenced staffing shortages across the healthcare field. Between March 2020 and March 2022, about 240,000 nurses left the field entirely due to the growing workload, hostile work environments and burnout.
Nursing homes are also seeing slower growth than other sectors of the healthcare industry. The AHCA data illustrates a problem meeting future nursing home staffing and patient care needs. Nearly 75 percent of all nursing homes surveyed are worried about closure due to understaffing yet cannot offer competitive pay to attract workers.
Addressing Nursing Home Staffing Shortages
Tackling this growing problem in nursing homes across the country will likely involve:
Paying existing workers more and considering advancement opportunities.
Offering training and certification programs for certified nursing assistants (CNAs).
More government funding for facility operations and staff training.
Overhauling the nursing home model to protect patients during future pandemics. Based on a proposal discussed in the Observer, this could involve smaller, dedicated facilities for short-term rehabilitation, dementia and chronic conditions, as well as moving certain types of care directly to a hospital setting.
Governor Ned Lamont recently announced the creation of a new training program for nurses and behavioral health providers. CT Health Horizons will work with universities in the state to provide tuition support for around 1,200 students.
Are You Concerned About Nursing Home Negligence?
All nursing home residents should be treated with the highest standards of care and respect. With staffing shortages at an all-time high, is your loved one receiving the best care? If you suspect or have discovered their safety is in jeopardy, contact our nursing home negligence lawyers today.