Written by Keith V. Trantolo
"The most helpful lawyers EVER! Thanks to Albert V. Carocci and his assistant for getting me help I need ASAP and making sure I was all taken care of with my injuries."
D.H. Bridgeport, CT
If you or a loved one suffered an injury in a trucking accident, you could be entitled to a settlement to compensate you for lost wages, medical bills, pain and suffering and more. The skilled truck accident lawyers at Trantolo & Trantolo have over 80 years of experience helping injured victims get justice. Call us anytime, 24/7 at 1-844-999-9999, or complete our online contact form to schedule a free consultation.
Truck Accident: What You Should Know
HOW MUCH IS MY TRUCK ACCIDENT CASE WORTH?
If you were injured in an accident involving a truck, you should contact an attorney as soon as possible. Commercial truck drivers often have millions of dollars in insurance coverage; the truck and the trailer may be owned and insured by different companies, and one or both of those companies may be responsible for the crash. An experienced lawyer will help you identify who may be held liable for your injuries and get the most compensation you deserve for losses such as:
Lost earnings (past and future);
Medical bills;
Scarring and disfigurement;
Pain and suffering;
Property damage;
Wrongful death; and
Other injuries or losses.
The lawyers at Trantolo & Trantolo have recovered settlements as high as $1.9 million for victims injured in trucking accidents. Below are some real examples of settlements or awards we have recovered for our clients.
OUR LARGEST TRUCK ACCIDENT SETTLEMENTS
| Settlement Amount | Type of Case |
| --- | --- |
| $1,900,000 | Our client was riding her motorcycle when she was struck by an oncoming truck. Our client suffered severe injuries that required numerous surgeries. |
| $834,000 | Our client was struck head-on by a truck traveling too fast. Our client sustained a severe concussion and injuries to his neck, back, and legs. |
| $445,000 | Our client was struck by a truck making an improper lane change. Our client suffered severe injuries to her back, neck, and shoulder that required surgery. |
| $300,000 | Our client was riding his motorcycle when he was struck by a left-turning truck. As a result, our client suffered injuries to his leg that required amputation. |
HOW DANGEROUS ARE TRUCK ACCIDENTS?
United States highways are the backbone of interstate freight transportation. In 2018, there were approximately 37 million commercial trucks registered in the U.S. In 2019, trucking companies grossed nearly $800 billion, making up more than 80% of the nation's total freight revenue. With so many trucks on the roadways, collisions are inevitable. Tractor-trailers can weigh over 100,000 pounds–35 times more than the weight of the average passenger car. The size and weight of these trucks make them exceptionally dangerous when an accident occurs, and victims are more likely to suffer catastrophic injuries or even lose their life.
CATASTROPHIC INJURIES FROM TRUCK ACCIDENTS
Victims of trucking accidents are more vulnerable to catastrophic injuries than victims of accidents involving only passenger cars. Truck accidents are more likely to cause broken bones, brain trauma, and injuries that lead to amputation. Victims that suffer these injuries spend extensive time in the hospital, accrue enormous medical bills, and are ultimately unable to work for extended periods or never able to work again. Click here to learn more about catastrophic injuries from trucking accidents.
FATAL TRUCK ACCIDENTS
Tragically, many victims of trucking accidents do not survive the crash. From 2009 to 2018, the number of fatal trucking accidents in the U.S. increased a dramatic 45%. In 2018, there were approximately 4,400 fatal truck crashes; only 18% of these victims were drivers or passengers of the truck. In some cases, the victim's family can file a wrongful death lawsuit to get compensation for the loss of their loved one. Click here to learn more about wrongful death from trucking accidents.
WHY HIRE US?
The attorneys at Trantolo & Trantolo have over 80 years of experience helping our clients get the compensation they deserve for their injuries. Our skilled lawyers can guide you through the claims process so you can focus on recovering from your injuries. We charge no fees up-front and do everything it takes to get the highest settlement you deserve–from investigating your case to negotiating with the insurance companies. Call us today at 1-844-999-9999 or contact us online for a free case evaluation.
Contact Us
Trantolo Law
21 Oak St #605
Hartford CT 06106
(860) 999-9999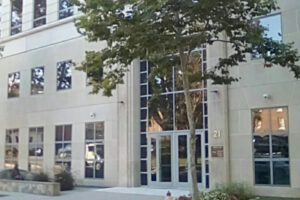 ---
5 Star Google Reviews
★★★★★
Google Review
Clicking on a marker below will show more detailed information regarding that location.