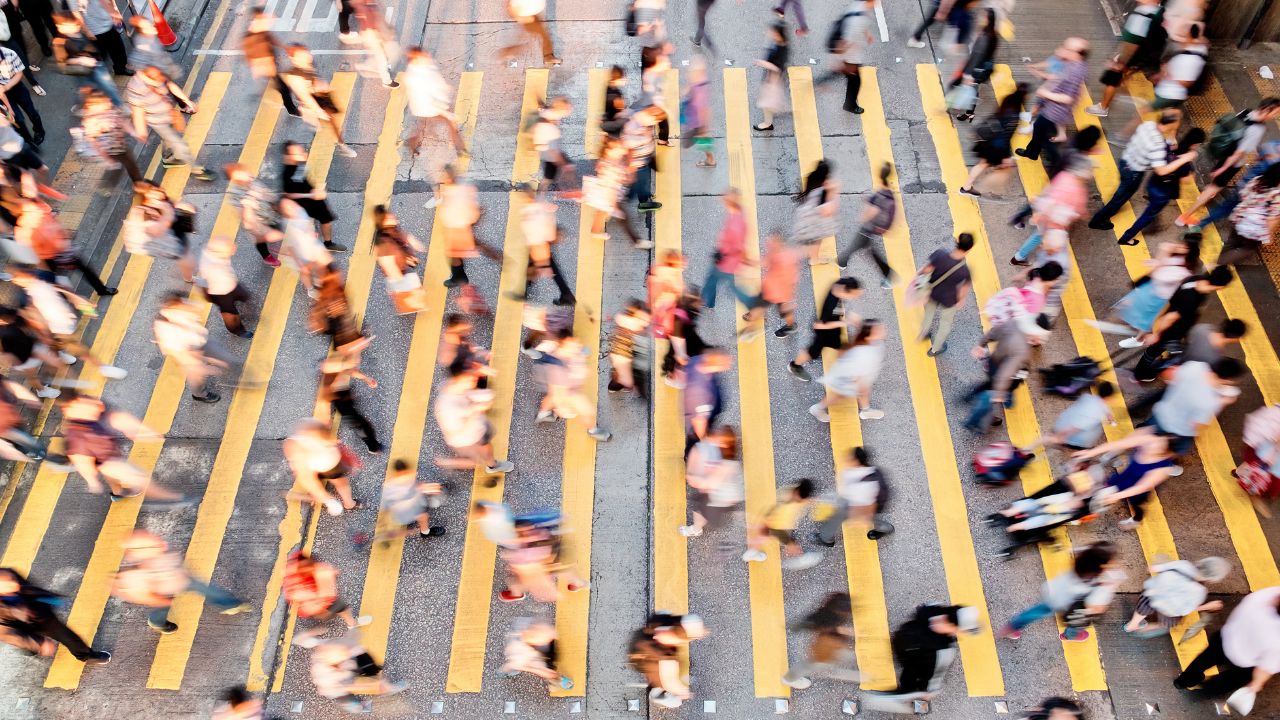 In Connecticut, pedestrian accidents are rising year after year. While state laws require pedestrians to use crosswalks when they are provided, these accidents continue to happen no matter how many laws are passed.
These accidents can cause traumatic and devastating injuries. A pedestrian's body does not have protection from impact with vehicles, sidewalks, and other hard surfaces. The resulting injuries can be catastrophic and even fatal. Luckily, those injured in an accident can work with our New Haven pedestrian accident attorney for help pursuing compensation.
If you or someone you love suffered injuries because of another party's negligence, you can seek a fair settlement for your losses. A New Haven personal injury attorney with Trantolo & Trantolo, LLC can help you. Get started on your case by calling us for a free consultation today.
Recovering Damages Following a New Haven Pedestrian Accident
A pedestrian accident can cause serious injuries that result in significant long-term challenges. You may have difficulty returning to work, driving, or performing everyday activities. Expensive medical treatment coupled with missed work can negatively affect your finances.
At Trantolo & Trantolo, LLC, we understand that you face unique difficulties following a pedestrian accident. We are here to guide you through the legal process and pursue the compensation you deserve.
Damages we could pursue in your personal injury claim or lawsuit include:
Medical expenses, including doctor's visits, rehabilitation, and medical devices
Lost income due to your injuries
Reduced income-earning potential if you cannot return to your previous job
Long-term medical treatment, in-home care, and domestic assistance
Modifications to accommodate disability
Property damage
Pain and suffering
Emotional distress
Mental anguish
Wrongful Death After a Pedestrian Accident
Sadly, many pedestrian accidents result in fatal injuries. If you lost a loved one in a New Haven pedestrian accident, our compassionate wrongful death attorneys can help you seek justice and financial compensation. While we understand that no monetary award can bring back your loved one, a wrongful death claim can help you cover losses related to their passing, including:
Funeral and burial expenses
Medical bills incurred in treating the accident victim's fatal injuries
Your loved one's lost earning capacity
Loss of consortium
The dedicated wrongful death attorneys at Trantolo & Trantolo, LLC can determine which damages are recoverable in your case.
Choosing a Pedestrian Accident Attorney to Handle Your Case in New Haven
Trantolo & Trantolo, LLC has handled many personal injury cases since our establishment in 1938. With more than eight decades of managing Connecticut injury claims, we are not intimidated by challenging cases.
When you bring your case to our firm, you benefit from:
Our Proven Track Record for Effective Representation
Trantolo & Trantolo, LLC's personal injury lawyers have successfully fought for the rights of injured clients for over 85 years. We aim to secure fair compensation for our clients, and we will not settle for less than you deserve. Our dedication is evident in our case results, with millions in financial losses recovered on behalf of our clients.
Dedicated Legal Advocacy
When you are a client of Trantolo & Trantolo, LLC, you become part of our family. We represent you with the same dedication and fervor as we would our own family members. Our legal team stays in contact and keeps you updated on your case status. We are always available to answer your questions and address your concerns.
Legal Support on a Contingency-Fee Basis
Trantolo & Trantolo, LLC offers free consultations to help you understand your legal rights and make an informed decision about your next steps. If we take your case, we can represent you on a contingency-fee basis, which means you pay nothing for our legal services unless we win.
Partnering With a New Haven Pedestrian Accident Attorney From Our Personal Injury Law Firm
When you work with Trantolo & Trantolo, LLC, you benefit from decades of hands-on experience in Connecticut injury law. As soon as you become a client, we begin handling every aspect of your legal case. Our team can:
Handle Calls and Correspondence
We field phone calls, emails, and written correspondence from insurance adjusters, opposing counsel, and other parties involved in your claim. Rather than trying to respond to requests for information or gather documentation, you can focus on recovering from your injuries.
Compile Evidence
Evidence is crucial for proving your pedestrian accident case. Our attorneys can gather evidence to establish causation, prove fault, and substantiate your claim for damages. Evidence we could use to support your pedestrian injury claim includes:
Medical bills
Medical records
Photos and videos of the accident scene
Witness statements
Expert testimony
Our dedicated pedestrian accident lawyers in New Haven leave no stone unturned when gathering evidence.
Negotiate a Fair Settlement
Insurance companies are notoriously stubborn when negotiating settlements. Rather than taking the first offer they send, we fight for appropriate compensation for your injuries. We firmly believe in holding the at-fault party responsible for your pedestrian accident injuries, and we will not settle for less than you deserve.
File a Personal Injury Lawsuit on Your Behalf
Even a successful insurance claim may only cover medical bills and lost income. You may find yourself suffering the consequences of a pedestrian accident that was not your fault for years to come. Trantolo & Trantolo, LLC does not hesitate to file a personal injury lawsuit to recover the damages to which you are entitled.
Proving Fault After a Pedestrian Accident in New Haven
Establishing fault for a pedestrian accident involves proving the responsible party was negligent, careless, or reckless. While motor vehicle operators often cause pedestrian accidents, other factors can affect liability determination.
Pedestrian accidents often occur when someone in a vehicle fails to exercise adequate caution. We may be able to hold a liable party responsible for compensating you if your accident occurred because of:
Distracted Driving
Drivers or bikers distracted by cell phones or other objects may miss seeing a pedestrian before the collision occurs. A distracted driver or bicyclist can be held liable for injuries they cause.
Aggressive Driving
Speeding, swerving, tailgating, and failing to obey traffic signals can all lead to car accidents and pedestrian accidents. In fact, failure to yield to pedestrians at traffic signals is a major cause of accidents between pedestrians and motorists or bikers.
Drunk Driving
When drivers or bicyclists operate under the influence of alcohol or drugs, they are less likely to see pedestrians on or near the road. Since alcohol impairs reaction time, even drivers who see a pedestrian may not be able to stop before a collision.
Fatigued Driving
Individuals who do not get sufficient sleep can exhibit the same level of cognitive impairment as a drunk driver. Someone operating a vehicle while fatigued can easily overlook a pedestrian, especially in the dark.
Obstructions on the Sidewalk
A missing or obstructed sidewalk creates several hazards for pedestrians. Walkers may be forced to walk on the road or on the shoulder, where they are more likely to be hit.
Uneven, broken, or obstructed sidewalks can also cause pedestrians to slip, trip, or fall. If your pedestrian accident occurred due to poor sidewalk conditions, you could hold the city, utility organization, construction company, property owner, or other responsible party liable.
Bicyclist vs. Pedestrian Accidents
Although many pedestrian accidents involve cars, SUVs, and trucks, bicyclists can also cause significant harm if they strike a pedestrian. Hard bike frames coupled with high speeds on the road or sidewalk can result in serious injuries. Unfortunately, bicycle accidents are also on the rise in Connecticut.
While Connecticut law allows cyclists to ride on the sidewalk if they give pedestrians the right of way, New Haven's ordinances do not permit bikers to travel on sidewalks. If a pedestrian is struck by a bicyclist on a sidewalk or crosswalk in New Haven, the biker could be liable for damages.
Hit-and-Run Accidents
Hit-and-runs are unfortunately more common than not. A driver who strikes a pedestrian and leaves the scene could be liable for criminal charges in addition to a civil lawsuit for the injuries they caused. Even if you cannot identify who hit you, nearby CCTV cameras, traffic cameras, and witnesses may help authorities discover the perpetrator.
Our New Haven pedestrian accident attorneys conduct a thorough investigation to determine all the potential causes of your accident. Using this information, we can establish liability and pursue damages from all the parties responsible.
Statute of Limitations for Filing a New Haven Pedestrian Accident Claim
The statute of limitations for filing a pedestrian accident injury lawsuit in Connecticut is usually two years from the date of the accident, according to CT Gen. Stat. § 52-584. However, this legal deadline may differ depending on your accident's details. To ensure you're aware of the appropriate deadlines, you should get started on your case right away.
Connect With a Pedestrian Accident Attorney in New Haven for a Free Consultation
Whether you suffered an impact with a bicycle or motor vehicle or tripped on an uneven sidewalk, you have a right to pursue damages from the responsible parties. At Trantolo & Trantolo, LLC, we know how to discover the cause of your pedestrian accident and pursue justice and fair compensation for your injuries.
Contact our office today to start with a free initial consultation. One of our dedicated New Haven pedestrian accident team members will hear your story and provide legal guidance so you can decide how to proceed.