Written by  Keith V. Trantolo
Contact Us
Trantolo Law
21 Oak St #605
Hartford
CT
06106
(860) 999-9999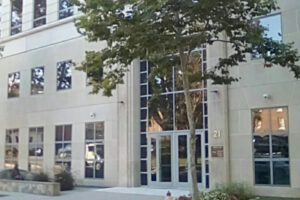 5 Star Google Reviews ★★★★★ Google Review
Our experienced accident lawyers have been winning high settlements for our clients for more than 75 years. Starting with the first conversation, we aim to treat our clients like family. The talented team of lawyers at Trantolo & Trantolo will help guide you through the complex settlement process and will always be available to answer your questions. Our goal is to get you the most compensation your claim deserves and we will not stop until our goal is met.
Our Hartford personal injury lawyers are here to help you get the most compensation you deserve as soon as possible. We want you to get better and be able to put this troubling time behind you. Getting the insurance company to pay you top dollar for your car accident claim can be very challenging and requires knowledge and experience. Trantolo & Trantolo has been helping Hartford residents and fighting for high settlements for more than 75 years. Talk to an experienced Hartford car accident attorney to get what you deserve.
If you were hurt in a motorcycle accident in Hartford and the other driver was either totally or partially at fault, you need an experienced Hartford motorcycle accident lawyer. Trantolo & Trantolo has decades of experience handling these types of complicated cases. Insurance companies use many tactics to try to deny your claim or lower the amount of compensation you receive. We know how to properly negotiate with deep-pocket insurance companies in order to bring you the highest amount of just compensation possible.
INJURIES AT WORK IN HARTFORD
Our law firm has helped many Hartford residents over the past 75 years to receive the compensation they deserve. In some cases, if you can not return to your prior job, you might be entitled to receive a lump-sum settlement. We work with experienced Hartford personal injury attorneys who don't charge any fees unless and until you win your case. Trantolo & Trantolo is ready to take your call any time, 24/7. We are here to get justice for our Hartford clients.
DOG BITES IN HARTFORD
Our Hartford personal injury lawyers have won some of the highest settlements in this office for dog bite victims. Dog owners commonly have liability insurance to pay victims for their medical bills, scarring, mental anguish, and pain and suffering. We only charge our 1/3 contingency fee if we win. Hiring an experienced Hartford personal injury lawyer is the way to get top dollar for your claim.
SLIP AND FALL LAWYER HARTFORD
Property owners in Connecticut have a legal duty to maintain their property and keep it safe at all times. When the owner fails to keep their property safe and an injury results, the law considers the property owner to be negligent. After a slip and fall accident in Connecticut, the property owner's insurance company will often pay the victim a settlement for medical costs, lost wages, and pain and suffering. At Trantolo & Trantolo our fee is an industry-standard 1/3 of your settlement or award and is not collected until settlement is reached or an award is given.
SOCIAL SECURITY DISABILITY CLAIMS IN HARTFORD
If physical or mental health problems have caused you to be unable to work for a year or more, you may be entitled to receive Social Security Disability (SSD) benefits. Unfortunately, first time applicants are commonly denied and forced into an appeal process. This process can be very difficult and lead to more complications. With many decades of experience, Trantolo & Trantolo knows the steps that need to be taken and deadlines that need to be met in order to get you the maximum award.