The US Food and Drug Administration (FDA) recently approved a safety label change for a class of type 2 diabetes medicines called sodium-glucose transporter 2 (SGLT2) inhibitors. These drugs may lead to an increased risk of diabetic ketoacidosis, blood, kidney and serious urinary tract infections. The label now includes a warning about these potentially life-threatening issues, as well as prescribing and monitoring recommendations.
To avoid these elevated risks, the FDA also recommends patients temporarily discontinue this class of medications before any scheduled surgical procedure. Patients should stop taking SGLT2 inhibitors if they experience any symptoms related to these health problems.
When combined with diet and exercise, SGLT2 inhibitors work to remove blood sugar through the kidneys for adults living with Type 2 diabetes. This class of drugs encompasses canagliflozin, dapagliflozin, ertugliflozin and empagliflozin, which are sold in single-ingredient versions or paired with metformin, an older diabetes drug. Commercially, these drugs are sold under the names Invokana, Farxiga, Jardiance and Steglatro.
Recommendations From the FDA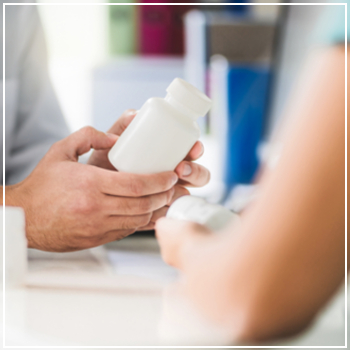 Diabetic ketoacidosis is one of the drug class's significant side effects. This life-threatening condition occurs when the body begins to break down fat at an above average rate. As this happens, the liver begins to create ketones, a fatty acid byproduct that indicates the body is not getting the nutrition it needs to function.
As a result, the blood becomes acidic, which affects its chemical balance and has an effect on the rest of the body. Patients have been known to experience adverse cardiovascular events when diabetic ketoacidosis goes undetected, as well as coma and death.
To avoid this risk, the FDA recommends patients discontinue canagliflozin, dapagliflozin and empagliflozin for three days before undergoing surgery, and ertugliflozin for at least four days. Before and after surgery, patients and their healthcare providers should continue to monitor and manage blood glucose levels.
According to a press release, the FDA recommends resuming the drug, "once the patient's oral intake is back to baseline and any other risk factors for ketoacidosis are resolved."
Behind their decision, the FDA finds that surgery increases the risks for diabetic ketoacidosis in patients living with Type 2 diabetes and using an SGLT2 inhibitor further increases these odds. Additionally, patients living with renal impairment, end-stage renal treatment or who need dialysis should not be using an SGLT2 inhibitor for these reasons.
Following their procedure, patient with diabetes should monitor themselves for common signs of diabetic ketoacidosis, including nausea and vomiting, fatigue, breathing difficulties and abdominal pain.
Warnings & Side Effects of SGLT2 Inhibitors
The FDA's latest label update is one on a lengthy list of changes introduced since SGLT2 inhibitors appeared in 2013. Since then, adverse event reports have revealed a host of concerning side effects:
Urinary tract infections
Genital mycotic infections
Acute kidney injury
Hypotension
Diabetic ketoacidosis
Fournier's gangrene, or necrotizing fasciitis of the perineum
Increased risk of limb amputations, especially to the legs and feet
Renal impairment
Hypoglycemia for patients also taking insulin
Starting in 2015, the FDA required a label change to inform patients of two side effects: Increased ketones in the blood and a higher incidence of urinary tract infections. Later that year, the agency expanded upon the former with a safety communication, correlating this condition with a greater risk of diabetic ketoacidosis. The change occurred after the FDA received 20 reports in 2013 and 2014 related to patients who developed diabetic ketoacidosis after taking an SGLT2 inhibitor for roughly two weeks.
Later reports also revealed that urinary tract infections did not occur in isolation. Rather, they were a byproduct of the blood and kidney infections many patients experienced. In extreme instances, these conditions led to kidney failure or required dialysis. At the time, the FDA had received 19 adverse event reports related to this group of side effects.
From 2016 through 2017, a European Medicines Agency (EMA) panel requested a warning for elevated limb amputation risks. Following clinical trials and the Canagliflozin Cardiovascular Assessment Study (CANVAS), the EMA started investigating the drug class's side effects. In response, the EMA's Pharmacovigilance Risk Assessment Committee (PRAC) issued a warning informing patients and medical professionals of lower-limb amputation and adverse cardiovascular event risks.
The FDA followed, particularly after the CANVAS study results were released. The FDA issued a safety alert concerning amputation risks specifically for Invokana in 2016 and required manufacturer Johnson & Johnson to add a black box warning in 2017.
More recently, a concerning group of reports pointed to a correlation between SGLT2 inhibitor usage and the development of Fournier's gangrene, a serious infection. In response, the FDA required that all drugs in this class update their warning labels.

Did you experience diabetic ketoacidosis or other serious side effects after a doctor prescribed an SGLT2 inhibitor? Trantolo & Trantolo's dangerous drug attorneys don't accept this degree of negligence. To pursue a claim, contact us today.