Johnson & Johnson introduced Invokana in 2013 as a drug to treat Type 2 Diabetes. Part of the drug class known as SGLT2 inhibitors (sodium glucose co-transporter 2), Invokana decreases blood sugar through the kidneys, causing them to release more urine. The drug may discard as much as 100 grams of excess glucose per day. Canagliflozin is Invokana's active ingredient.
Long term, Invokana is said to lower blood sugar and A1C. It may also decrease the user's risk of a cardiovascular even and has been shown to help with weight control and systolic blood pressure. However, the FDA Endocrinologic and Metabolic Drugs Committee expressed concerns early on about its effectiveness in relation to the side effects, especially after researchers reviewed data comparing canagliflozin-based to Metformin-based medications.
Data indicated Invokana and other SGLT2 inhibitors raise the user's chances of a stroke, as they may increase the concentration of red blood cells, leading to clots and pulmonary embolism. This drug class's primary method for decreasing glucose – releasing it through the urine – could lead to dehydration. Insufficient fluids take a toll on the body's normal functions, including blood circulation. Decreased blood circulation in the extremities puts users at a higher risk for amputation.
Black Box Warning for Amputation Risks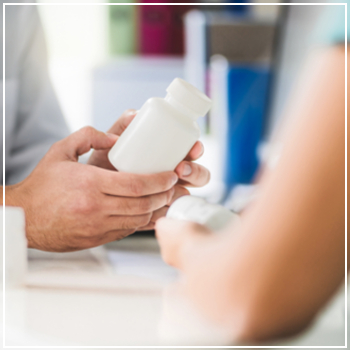 In response to data from the CANVAS (CANagliflozin cardioVascular Assessment Study) study, the FDA issued a safety alert in 2016 regarding Invokana and amputation risks. Conducted by a Johnson & Johnson subsidiary, CANVAS indicated Invokana users had elevated amputation risks; these patients were twice as likely to experience leg and foot amputations than participants given a placebo.
The following year, the FDA issued a drug safety communication concerning amputation risk and required Johnson & Johnson to add a black box warning for this side effect.
In response to CANVAS, the FDA set up its own independent data monitoring committee to determine patient risk of foot, leg and toe amputations. Patients with the following symptoms were advised to see a doctor:
New pain or tenderness
Sores
Ulcers
Leg or foot infections
Doctors were told to screen patients for certain risk factors before prescribing them canagliflozin, including:
A history of amputations
Peripheral vascular disease
Neuropathy
Diabetic foot ulcers
Supporting Research
The results of the CANVAS trials showed a visible percentage of patients taking Invokana had higher amputation risks within a year's time. For patients using a Canagliflozin-based medication, risk increased to 5.9 out of every 1,000 patients versus the placebo group, at 2.8 for every 1,000.
Further measuring the effects of Invokana over a year's time, CANVAS-R reached similar results. Approximately 7.5 of every 1,000 patients were at risk for amputations, compared to 4.2 for the placebo group. In both studies, patients taking Invokana were more likely to experience toe and foot amputations, in addition to the leg below and above the knee.
Additional studies support the CANVAS and CANVAS-R data. Research conducted by the Johns Hopkins Bloomberg School of Public Health assessed 40,000 patients taking an SGLT2 inhibitor, including 28,000 using canagliflozin, 105,000 users of dipeptidyl peptidase 4 (DPP-4) inhibitors and 39,000 new users of glucagon-like peptide 1 (GLP-1) agonists. Data indicated that, regardless of the SGLT2 drug used, patients had greater risks for amputations, compared to users of sulfonylureas, metformin and thiazolidinediones.
On the other hand, the risks were lower than the CANVAS findings. For all SGLT2 inhibitors, amputation risks averaged out to 10.5 for every 10,000 patients, versus 4.9 out of 10,000 for the sulfonylureas, metformin and thiazolidinediones.
Drug Manufacturers Push Back
Johnson & Johnson, along with other manufacturers of SGLT2 inhibitors, claim the data from CANVAS and other studies is inevitable and not a direct correlation with drug use. Specifically, patients living with Type 2 Diabetes already have higher amputation risks. Regardless of which drugs are used, 15 percent of diabetes patients develop foot ulcers and a quarter of this number eventually need an amputation.
Compared to individuals who don't live with this condition, diabetes patients' collective amputation risks are 28 times higher. Furthermore, results show that individuals who required an amputation while taking an SGLT2 inhibitor already experienced one before.
Supporting drug manufacturer assertions, OBSERVE 4-D – an analysis of four databases of Type 2 Diabetes patients covering 143,000 new users of Canagliflozin, 111,000 new users of other SGLT2 inhibitors and 461,000 new users of other diabetes drugs – indicates patients taking this class of drugs don't have higher amputation risks. However, when the findings were discussed at the 2018 American Diabetes Association conference, researchers admitted the data's limitations. Particularly, this group includes a high number of younger patients who recently started the drug and doesn't separate those who have been taking an SGLT2 inhibitor for at least a year.
As a class, SGLT2 inhibitors are associated with several alarming side effects, including kidney issues, ketoacidosis, urinary tract infections, high bone-break risks, elevated potassium in the blood and higher cholesterol. Unfortunately, patients and their medical providers were kept in the dark for years about the serious risks of Invokana and other SGLT2 inhibitors.

If you were prescribed Invokana or another SGLT2 inhibitor, only to be hospitalized for ketoacidosis or undergo an amputation, bring your claim to Trantolo & Trantolo's dangerous drug lawyers. To learn more, give us a call today.