Researchers at San Diego State University recently conducted a study of the dangers associated with Pokémon GO. The game, which was released in July 2016, uses a smartphone's GPS and camera to make superimposed images of Pokémon characters appear in different locations. The player must travel to "capture" the characters and train them for battle. Many safety concerns arose shortly after the game's release. Accidents were reported as the result of walking or driving while playing. So, what did the SDSU study uncover?
Overview of the Study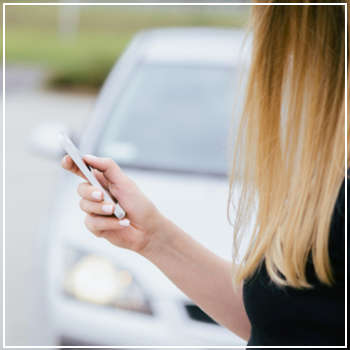 Colleagues at San Diego State University reviewed Twitter from July 10 – July 19 for posts related to playing Pokémon GO and news articles about player injuries. Their findings were published in the Journal of the American Medical Association's JAMA Internal Medicine.
The Dangerous Findings
The popularity of Pokémon GO and the findings from this study suggest that distracted driving has become even more of a concern on our roadways:
4,000 tweets were posted about driving while playing the game
18% of tweets were from players who were driving while playing
11% of tweets were from drivers who had passengers playing the game
4% of tweets indicated that players knew they were distracted by the game
14 accidents due to driving while playing were reported over the 10-day period
Many players also tweeted screenshots of the characters they captured while playing Pokémon GO behind the wheel.
The Future of Pokémon GO
Motor vehicle accidents are the leading cause of death for young adults age 16 to 24. Approximately 59 percent of these accidents are caused by distractions within six seconds. Coincidently, Pokémon GO is extremely popular among this age group. Although play is suspended above 10 mph, drivers continue to find ways around this setting. The researchers hope their findings encourage the Pokémon GO makers to enforce stricter game controls.
Thousands of car accidents occur as the result of distractions every day. The injuries sustained can be life-threatening or, in extreme cases, life-ending. If you've been injured in a motor vehicle accident by a distracted driver, contact our experienced lawyers at Trantolo & Trantolo.