The National Highway Traffic Safety Administration has released their annual report on the previous year's highway crash data. For the second year in a row, overall traffic fatalities have decreased, dropping 2.4 percent from 2017 to 2018. Additionally, the fatality rate per 100 million miles traveled is the lowest since 2014, declining 3.4 percent.
Positive Trends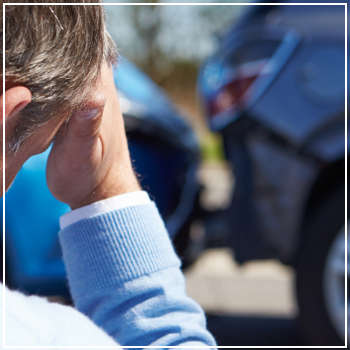 According to the NHTSA report, several critical categories have declined from 2017 to 2018:
Alcohol-related fatalities dropped 5.7 percent
Speeding-related fatalities decreased 3.6 percent
Fatalities involving children under 14 declined 10.3 percent
Motorcyclist fatalities dropped 4.7 percent
"This is encouraging news, but still far too many perished or were injured, and nearly all crashes are preventable, so much more work remains to be done to make America's roads safer for everyone," said Elaine Chao, U.S. Transportation Secretary.
Connecticut Stats
In Connecticut specifically, there were 294 total traffic fatalities in 2018, up from 281 the previous year. Of these fatalities, 115 were alcohol-related, 90 were speed-related, 60 involved a pedestrian and 49 involved a motorcyclist:
Alcohol-related fatalities dropped 3.4 percent
Speeding-related fatalities were unchanged from 2017
Pedestrian fatalities increased 22.4 percent
Motorcyclist fatalities dropped 14 percent
Driving Concerns
Unfortunately, pedestrian deaths have risen 3.4 percent nationwide from 2017. Fatalities among pedalcyclists – defined as "bicyclists and riders of two-wheel, nonmotorized vehicles, tricycles and unicycles powered solely by pedals" – have also increased 6.3 percent in 2018.
NHTSA research shows the majority of these accidents take place at nighttime and outside of intersections. Pedestrians and pedalcyclists are encouraged to make themselves visible and be cautious at all times, even when using marked crosswalks. Particularly after dark, drivers should pay extra close attention to their surroundings to help decrease the number of these unfortunate accidents.
Driving Behaviors
Although the number of alcohol and speeding-related crashes have decreased year-over-year, not everyone adheres to the rules of the road. Research from the AAA Foundation for Traffic Safety shows that, while American drivers understand which behaviors are dangerous, many of us still engage in these risky behaviors behind the wheel. For instance:
80 percent consider talking on a hand-held device to be dangerous, yet 52.1 percent admitted to doing so in the past 30 days.
96 percent of drivers feel reading a text or email while driving is dangerous, yet 41.3 percent admitted to doing so in the past 30 days.
95.1 percent of drivers perceive drinking and driving as dangerous, yet 11 percent admitted to doing so in the past 30 days.
96 percent of drivers site drowsy driving as dangerous, yet 27 percent admitted to doing so in the past 30 days.
70 percent consider driving within one hour of marijuana use to be dangerous, yet 7 percent approved of driving shortly after use.
If you or a loved one has been struck by a careless driver, you need the experienced team at Trantolo & Trantolo on your side. Contact us to speak with a car accident attorney today.