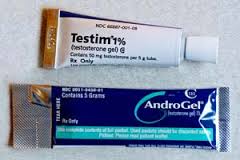 Lawsuits concerning low-testosterone supplements have accelerated over the past two months, with more developments surfacing since then.
Back in April, a press release from UNT Health Science Center revealed that not only are the supplements like AndroGel associated with increased cardiovascular risks, but they're also correlated with brain cell damages in certain races.
Researchers found that, in Caucasian men predisposed to oxidative stress, low-T supplements increase brain cell damage risks. This, in turn, not only has no influence on the supposed symptoms of low testosterone but may further lead to development of dementia.
As well, all low testosterone supplement related lawsuits, regardless of product or manufacturer, are being consolidated into a single court. The mass tort lawsuit now not only concerns AbbVie and Abbott Laboratories' AndroGel but also AndroDerm, Axiron, Foresta, and Depo-Testosterone from Eli Lilly, Lilly USA, and Endo Pharmaceuticals.
However, AndroGel related cases, which have increased to 85 since early February, make up 60 percent of the current MDL lawsuit.
Along with these factors, the European Medicines Agency (EMA) plans to follow up on the FDA's research announced early in January 2014. Researchers will investigate the drugs' side effects even further. Potentially, their results could lead to a recall of all related products in Europe.
Advertisements associating a testosterone deficiency with natural aging symptoms, such as tiredness and irritability, began increasing in recent years. As a result, doctors have issued 432 million prescriptions, creating a $1.6 billion per year industry in return.
While the FDA approved low-T drugs like AndroGel for monitored treatment, studies have shown the supplements to be associated with strokes, high blood pressure, blood clots, kidney and liver failure, and death.
Lawsuits filed since early 2014 have alleged manufacturers like AbbVie and Abbott concealed crucial information about life-threatening side effects and used a "disease mongering" approach in advertisements.