Written by Keith V. Trantolo
Jump To Links
Auto accidents involving large tractor-trailer trucks are likely to leave victims with catastrophic injuries, such as broken bones. The blunt-force trauma of a truck accident can easily cause fractures to the tibia, fibula, and femur. Victims of a simple leg fracture may need to spend months in a cast, causing them to lose time at work. If you sustained a fractured leg in a trucking accident that was not your fault, you may be entitled to receive a cash settlement to compensate you for your losses. Call Trantolo & Trantolo today at 1-844-999-9999 or complete our online contact form for a free consultation. Our experienced CT trucking accident attorneys are always available 24/7 to take your call.
WHAT IS A SIMPLE FRACTURE?
A simple fracture, or closed fracture, occurs when the bone breaks but the skin and surrounding tissues remain intact. Simple fractures typically only require a cast to heal, whereas compound fractures almost always require surgery. Regardless, simple fractures are painful and can immobilize the victim for months after the accident. Symptoms of simple fractures may include pain, swelling, bruising, warmth, and redness in the afflicted area. If you experience any of these symptoms, you should seek medical attention immediately. Without medical care, a fracture can worsen or become larger.
HOW COMMON ARE LEG FRACTURES IN TRUCK ACCIDENTS?
Surprisingly, broken legs are one of the most common injuries in trucking accidents. In a 2012 study, The National Highway Traffic Safety Administration found that approximately 37% of severe injuries sustained by crash victims involved a leg injury. While driving a car, your legs are confined to a small space. Therefore, when a crash occurs, especially head-on, the front of the vehicle may crumple the area around your legs may collapse, which can easily crush or break bones.
TYPES OF LEG FRACTURES
Your leg consists of 3 main bones: the tibia and fibula, which make up your lower leg, and the femur, or thighbone, which is the strongest bone in your body. The tibia is larger and stronger than the fibula; it bears most of your body's weight while the fibula stabilizes it. Suffering a fracture to any of these bones is an excruciating injury that can take months to heal.
TIBIA AND FIBIA FRACTURES FROM TRUCK ACCIDENTS
Because the tibia and fibula are so close together, it is common for both bones to break during a trucking accident. This is known as a combined tibia-fibula fracture. Accident victims with tibia and fibula fractures will typically need to wear a cast for up to 12 weeks. In addition, the injury can take up to 6 months to fully heal, and the victim may need physical therapy to walk normally again.
FEMORAL SHAFT FRACTURE FROM TRUCK ACCIDENTS
Trucking accidents produce enough force to break even the strongest bones in your body, including the femur. The long and straight part of the femur bone is called the femoral shaft, and any breaks along the length of this bone are called femoral shaft fractures. These types of fractures almost always require surgery to heal, even if they are closed fractures. In severe cases, metal plates, rods, or screws may be necessary to realign the fractured bones.
HOW WE CAN HELP
If you were involved in a CT trucking accident that was not your fault and you suffered a fractured leg, you need an experienced lawyer on your side. The attorneys at Trantolo & Trantolo have more than 80 years of experience helping trucking accident victims get compensation for their losses. Call us 24/7 at 1-844-999-9999 or contact us online for a free, no-obligation case evaluation.
Contact Us
Trantolo Law
21 Oak St #605
Hartford CT 06106
(860) 999-9999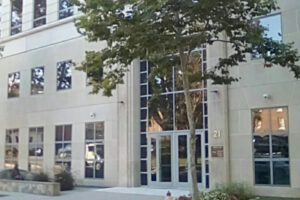 5 Star Google Reviews ★★★★★ Google Review
Clicking on a marker below will show more detailed information regarding that location.