Written by Keith V. Trantolo
Jump To Links
Although accidents involving only passenger cars often cause serious injuries, collisions involving large semi-trucks or tractor-trailers are significantly more threatening. The size and weight of commercial trucks can lead to devastating consequences when they collide with passenger vehicles. Victims of these accidents are more likely to suffer permanent, life-altering injuries as a result. If you were injured in a trucking accident and suffered injuries like broken bones or amputated limbs, call Trantolo & Trantolo at 1-844-999-9999 or fill out our online contact form to determine what compensation you could be entitled to. Our experienced CT catastrophic injury attorneys are always available 24/7 to answer your questions.
WHAT IS A CATASTROPHIC INJURY?
Federal law defines a catastrophic injury as one that leaves the victim with permanent damage. Catastrophic injuries can include things like amputation injuries, injuries to the brain or spinal cord, severe fractures, and more. Catastrophic injury victims lose a part of themselves, whether it is a limb or the ability to walk or talk. If a trucking accident caused you or a family member to suffer a debilitating, long-lasting, or disfiguring injury, the injury is catastrophic. The effects of these injuries can be felt throughout the victim's family. A victim's spouse or other family members may have to quit their job to provide full-time care or otherwise hire a caretaker, which can be a massive financial burden.
FRACTURES AND COMPOUND FRACTURES AFTER A TRUCK ACCIDENT
The human skeletal system is designed to act as a shield and protect the body from heavy impacts. In events like trucking accidents, the trama is often too severe for our bones to handle, and they break. Two types of fractures are commonly seen after a truck accident: simple and compound. Simple fractures, or closed fractures, occur when the bone breaks but does not pierce the skin. A compound fracture, or open fracture, occurs when the broken bone punctures the skin. Compound fractures are more usually severe and require surgery. Click here to learn more about fractures and compound fractures from trucking accidents.
AMPUTATED LIMBS AFTER A TRUCK ACCIDENT
Amputation can happen at the scene of a trucking accident or may occur later due to complications, such as nerve damage or infections. Either way, the victim's life is permanently altered. Amputations are catastrophic injuries that require expensive medical care and long-term treatment. If you were involved in a trucking accident that was not your fault and you suffered an amputation injury, you may be entitled to receive a settlement from the negligent person or company to cover your medical bills, lost income, pain and suffering, and much more. Click here to learn more about amputation injuries from trucking accidents.
EJECTION FROM CAR IN A TRUCK ACCIDENT
When an automobile comes to an abrupt stop, collides with another car or object, or rolls over, passengers who are not wearing their seatbelt can be ejected from the vehicle. Car accident victims who are ejected are incredibly likely to suffer catastrophic injuries. A 2014 study found that accident victims who were ejected were 12 times more likely to suffer severe injuries and approximately 4 times more likely to suffer fatal injuries than non-ejected passengers. When these severe accidents occur, it is vital to contact an experienced CT trucking accident lawyer to fight for the compensation you need to recover fully. Click here to learn more about ejections in trucking accidents.
WHY HIRE US?
You need an experienced accident lawyer if you were involved in a trucking accident and suffered catastrophic injuries. Injuries like broken bones, amputated limbs, brain trauma, and disfigurement have life-long impacts on victims and their families. The lawyers at Trantolo & Trantolo have over 80 years of experience helping catastrophic injury victims get justice for their losses and hold the negligent parties accountable. Call us today at 1-844-999-9999 or contact us online for a free case evaluation.
Contact Us
Trantolo Law
21 Oak St #605
Hartford CT 06106
(860) 999-9999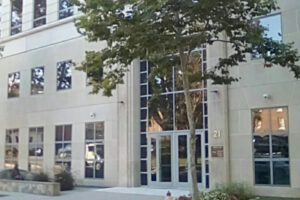 5 Star Google Reviews ★★★★★ Google Review
Clicking on a marker below will show more detailed information regarding that location.