Written by Keith V. Trantolo
Jump To Links
Although leg amputation injuries are not as common as broken bones, trucking accidents can be severe enough to cause the victim to lose their leg. Leg amputation can occur either suddenly during the accident or later due to complications. Amputation injuries impact the victim for the rest of their lives, irrespective of when the loss occurs. If you were involved in a trucking accident in CT that caused you to lose your leg, you might be entitled to receive a settlement to compensate you for your losses. The CT trucking accident lawyers at Trantolo & Trantolo can help you navigate the financial hardships that you may be facing due to your injury. Call us anytime, 24/7, or complete our online contact form for a free consultation.
WHEN IS AMPUTATION NECESSARY?
In serious trucking accidents, a victim may lose their leg instantly due to the impact of the crash. This type of amputation is called a traumatic amputation. However, even if the victim does not instantly lose their leg, it may be so damaged by the crash that surgical reconstruction is not possible. Additionally, severely broken bones or other injuries sustained to the legs during a trucking accident may become infected. Infections can ultimately lead to amputation if they are left untreated or become so severe that antibiotics can not cure them.
WHAT KIND OF SURGERY IS INVOLVED?
The surgeon performing the amputation will try to save as much of the victim's leg as possible. However, it may be difficult to predict, before surgery, how much of the leg will remain. In some cases, later surgeries may be necessary to remove additional portions of the leg if complications persist. During the amputation, the surgeon may do things like:
Remove dead tissue and crushed bone;
Seal blood vessels and nerve endings;
Smooth rough or uneven areas of bone;
Reshape the muscles to allow an artificial limb to be attached; and
Perform skin grafts.
WHAT IS THE HEALING PROCESS?
Immediately after the amputation surgery, the patient will wear a splint or other dressing over the wound to control swelling and bleeding. Next, the patient will likely begin rehabilitative therapy to help them regain mobility, strengthen their muscles, and learn how to transfer their body from a bed to a chair. The patient may be able to move around on their own using crutches or a walker. Finally, once the amputation site has healed and the swelling has subsided, the patient may have the option of receiving a prosthetic leg.
WHAT ARE THE LONG-TERM EFFECTS?
The life-altering effects of a leg amputation can not be overstated. It is normal to feel anger, grief, fear, and many other emotions after losing a leg. You may find it helpful to talk to an expert, such as a psychologist or a licensed mental health counselor, to help you navigate your road to recovery. For more information and resources on living with an amputated leg, visit amputee-coalition.org.
WHY HIRE US?
Amputation victims can recover and live high-quality lives, but the recovery process is likely to be long, painful, and expensive. Our goal is to help alleviate the financial burden so you can focus on getting better. We may be able to help you get compensation for things like medical bills, rehabilitative therapy, lost income, pain and suffering, mental anguish, and more. If you were involved in a trucking accident in CT and suffered an amputated leg, you should contact Trantolo & Trantolo today. We have over 80 years of experience helping CT accident victims get the compensation they deserve for their injuries. Call us anytime, 24/7 at 1-844-999-9999, or contact us online for a free, no-obligation consultation.
Contact Us
Trantolo Law
21 Oak St #605
Hartford CT 06106
(860) 999-9999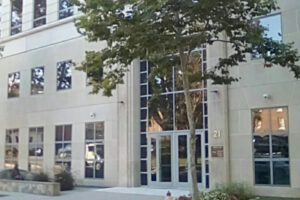 5 Star Google Reviews ★★★★★ Google Review
Clicking on a marker below will show more detailed information regarding that location.