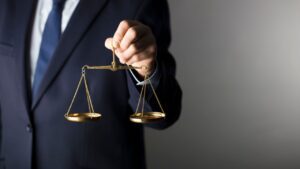 If you or a loved one suffered injuries caused by another party's negligence, our Nassau County personal injury lawyers are here to help you. When you hire our team to handle your case, you become part of our family. We fight to get justice for you, seeking fair compensation based on your expenses and losses and holding the at-fault party accountable.
Our personal injury attorneys in Nassau County have experience navigating the legal process. We represent victims hurt by someone else's carelessness or recklessness, recovering damages through insurance claims and lawsuits. To learn more, contact our team for a free case consultation. We will review your options and help you understand your rights when you call us.
Our Nassau County Personal Injury Lawyers Seek Financial Compensation for Your Damages
When our personal injury team fights for justice for personal injury victims, we have two objectives. We aim to hold the at-fault party accountable and recover fair compensation for the victim. The money we seek in these cases depends on the expenses and losses our clients incurred because of their accidents.
We can determine how much compensation to demand by gathering medical bills, income documents, receipts, and other evidence. We understand the non-economic costs of injuries and rehabilitation, too. We will not settle for less than our clients deserve to close a personal injury case or avoid trial.
Some common recoverable damages in Nassau County personal injury cases include:
Current and future medical bills and care costs
Current and future income losses if you had to spend time away from work
Reduced earning ability if your injuries prevent you from earning as much as you could before the accident
Property damage
Current and future pain and suffering
Mental anguish
Pursuing Compensation in a Nassau County Wrongful Death Case
If your loved one died from their accident injuries, a wrongful death case could recover money for immediate family members.
New York state law designates the victim's personal representative as the only party to file a wrongful death lawsuit under EPTL § 5-4.1. Our attorneys work with them to prepare and file a claim or lawsuit to seek wrongful death damages.
Your family could recover compensation for income losses, medical bills, and funeral costs related to your loved one's passing. Our personal injury law firm will review your legal options and explain how wrongful death claims work when you hire us.
Our Law Firm Has a History of Success Representing Injury Victims in Nassau County, NY
Trantolo & Trantolo, LLC, represents injured people in Nassau County, helping them seek fair financial recovery for the losses they suffered because of another party's negligence. Our family of lawyers has been fighting for the rights of our clients since 1938. We have the experience, knowledge, resources, and reputation to take on even the most complex personal injury cases.
Every client becomes a part of our family from the day we begin their case. When you hire us, you can expect to receive personalized attention and support. You will never have to pay us upfront or out-of-pocket, because our team works on a contingency-fee basis.
Some of the recent settlements and verdicts won for our clients include:
$7,900,000 settlement during trial for a client who suffered a traumatic brain injury in an auto accident
$3,000,000 settlement for a motorcyclist's family after the rider suffered fatal injuries in a crash caused by a truck driver who failed to yield when turning left
$2,000,000 in a mediated settlement for an injured pedestrian walking along a roadway in a reflective vest. She suffered serious injuries that require ongoing treatment
$775,000 in a slip and fall settlement for a client hurt when she slipped on ice and snow on a private drive
$750,000 settlement for a child attacked and bitten by a dog while riding his bicycle
These outcomes do not guarantee we will recover similar amounts in your case. However, they do show we have the necessary experience to handle all aspects of your legal case and fight for the money you need.
Types of Cases Our Nassau County Personal Injury Attorneys Handle
Our team of skilled personal injury lawyers represents clients hurt in a wide range of accidents in Nassau County.
Some common types of personal injury cases we take on include:
Car Crashes
One of the most common ways our clients suffer serious injuries is car accidents. While Nassau County requires drivers to carry no-fault insurance, some crash victims can pursue additional damages through fault-based claims and lawsuits. Our team can assess your options based on the severity of your injuries and other case details. We provide free case reviews.
Dog Bites
Many people do not realize how serious dog bite injuries can be. Some dog bite victims require significant medical care and extended time away from work to heal. Under New York state law, dog owners are legally responsible for their animals' behavior. If a dog bites you and you do nothing to provoke it, we may hold the owner legally liable for you.
Motorcycle Collisions
Victims hurt in motorcycle accidents often suffer catastrophic injuries. Motorists who act carelessly or recklessly behind the wheel could cause a crash and alter a motorcyclist's life in an instant. We ride. We understand.
If you or a loved one suffered injuries in a Nassau County motorcycle accident, we are here to help you. We can investigate what happened, identify the liable party, and seek compensation for your injuries and damages.
Pedestrian Accidents
When pedestrians cross paths with drivers, a small distraction, speeding, or drunk driving can mean the difference in safely crossing the street and catastrophic injuries. Our team understands how pedestrian accidents occur, how to build a compelling case based on them, and the damages victims often suffer.
Slip and Falls
Property owners in Nassau County must keep their buildings and grounds free from fall hazards and other dangers. When visitors, customers, or guests suffer slip and fall injuries, the property owner is often legally responsible for the resulting expenses and losses. Our team can review your case details with you and discuss your options for seeking justice.
Truck Crashes
When truck drivers are careless or reckless behind the wheel, their employer is often liable under New York law. Our Nassau County personal injury lawyers know how to handle truck accident cases. You don't have to stand up to the trucking company alone.
We hold the trucking company liable and fight for fair compensation for our clients. We will not back down from corporate lawyers or insurance carriers. We will go toe-to-toe with any trucking company to help our client pursue a fair outcome in their case.
Bicycle Accidents
Bicycle accidents are common in Nassau County. Cyclists often suffer catastrophic injuries when careless or reckless drivers fail to share the roads with them safely or violate traffic laws and cause a collision.
Our lawyers pursue cases against at-fault drivers and recover compensation for clients through insurance settlements or court awards.
Construction Accidents
Construction accidents are common in Nassau County. Scaffolding accidents, falls from a height, electrocution, and heavy machinery mishaps all lead to high injury and fatality rates for construction workers.
If you were injured in a construction accident, our team is ready to help you seek the justice you deserve.
Our Attorneys Can Determine Who Is Liable for Your Injuries in Nassau County
When one party acts carelessly or recklessly, others get hurt. However, for us to recover compensation for you, we must prove negligence. Our legal team can prove the following four elements to establish negligence:
The liable party owed you a duty of care
They breached this duty by acting carelessly or recklessly
Their breach was the cause of the incident or accident
You suffered damages
There could be one or multiple liable parties depending on the type of accident you were involved in. Our attorneys can identify all the liable parties in personal injury cases.
We can determine whether it is in your best interest to pursue an insurance claim, a lawsuit, or both. Our legal team aims to pursue the justice and compensation you deserve.
How Our Attorneys Build a Nassau County Personal Injury Case
Our Nassau County personal injury team investigates each client's case, developing strong support for their claim or lawsuit. This includes gathering evidence to show what happened and who is liable. The evidence we gather often includes:
Eyewitness statements
Official reports from law enforcement and other officials
Video and photos
Relevant medical records
Documentation of damages
Once we have the necessary evidence to support our client's case, we demand fair compensation from the liable party's insurance company. This could be their auto liability policy, homeowners policy, or corporate liability policy, depending on how the injuries occurred and the coverage available.
We use the documentation of your damages to show how much we believe the case is worth. We can demand the amount of compensation you deserve and negotiate for a fair settlement with the insurance company.
Often, we can reach an agreement at this point in the process. However, we will not settle for less than you deserve. We can advise you on your legal options if the insurer refuses to settle fairly.
When Is a Lawsuit Necessary in a Nassau County Personal Injury Case?
Sometimes, we must sue the liable party in a personal injury case. We can file the paperwork to begin your case in Nassau County civil court. However, these cases do not always go to trial. There are several possible outcomes of a lawsuit based on your personal injuries. These could include:
The lawsuit prompts the insurance carrier to increase their offer, and we settle the case
We settle the case in mediation
We take the case to arbitration
We go to trial, and the judge and/or jury decide the case
When a case goes to trial, our attorneys present evidence to the judge and jury, asking them to issue a verdict and award on our client's behalf. Sometimes, the defendant's attorneys offer a settlement outside of court once they see the strength of our case. A settlement is possible throughout this process.
There Is a Timeline for Filing Your Nassau County Personal Injury Lawsuit
We recommend getting started on your case as soon as you can. The earlier we can gather evidence to support your claim, the better, as certain evidence becomes unavailable as time passes.
New York law sets a filing deadline for personal injury lawsuits. Under CVP § 214, victims generally have three years to file the initial paperwork in a Nassau County civil court. Missing this deadline could jeopardize your right to hold the liable party accountable. We ensure our clients are aware of all applicable deadlines to protect their right to recover fair compensation.
Discuss Your Personal Injuries With Our Team in Nassau County for Free
Trantolo & Trantolo, LLC, provides free initial case consultations for injury victims in Nassau County. We will assess your rights and legal options based on the information you provide about your accident and injuries. We are here for you. Let our family help your family.
Call us today for your free case review. We can take your call 24/7 and offer legal representation.