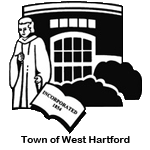 Medical malpractice, personal injury, or defective drug or product cases result from significant negligence. In any of these instances, the injured party, by taking his or her case to court, would easily and justly obtain compensation. Corporations and insurance companies, on the other hand, frequently block this, devising and employing tactics of all types to avoid responsibility. West Hartford lawyers Trantolo & Trantolo believe everyone is entitled to equal protection under the law and stand by those unable to protect themselves. Our experienced, knowledgeable attorneys do not side with big business, and we fight for those victimized by companies placing profits over well-being.
Trantolo & Trantolo has taken this approach since our beginning in 1938. In going the extra mile for every client, we get to know everyone and his or her concerns, and care about each individual personally. We pride ourselves on being one of the hardest-working law firms in Connecticut and understand that, with every case, we are helping individuals in need. Our experienced West Hartford attorneys not only bring a top-notch legal strategy to the courtroom, but we couple that with persistence, ardency, and extreme focus. Because of our approach, we take on a limited number of cases and devote a great amount of time to each. Customers pay nothing until financial compensation is obtained.
Personal injury and medical malpractice are our West Hartford attorneys' specialties. Our staff takes on many other cases, including car, tractor trailer, or motorcycle accidents; dangerous drugs; dog bites; class action or mass tort; nursing home negligence; social security and disability; product liability, and slips and falls.
Trantolo & Trantolo emphasizes that all negligent companies and people must be held accountable and believes that everyone deserves equal protection under the law. Call or email our experienced attorneys to discuss your West Hartford case today.