Written by  Keith V. Trantolo
Contact Us
Trantolo Law
21 Oak St #605
Hartford
CT
06106
(860) 999-9999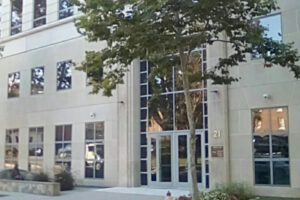 If you suffered an injury in a motorcycle crash in Hartford, CT, you could be entitled to a settlement to compensate you for injuries such as lost income, medical bills, pain and suffering, and more. Our skilled accident lawyers have over 80 years of experience getting justice for our Hartford clients. We do not charge any fees unless you receive a settlement. Call us any time at 1-844-999-9999 or fill our online contact form to set up a free consultation.
NO FEES UNLESS WE WIN YOUR CASE
Trantolo & Trantolo has been proudly representing our Hartford clients for more than 80 years. We have recovered settlements of up to $3.5 million to compensate CT motorcycle accident victims for their injuries. The best way to get an accurate estimate of how much your case might be worth is to contact an experienced motorcycle crash attorney. If you are eligible to receive a settlement, you could be compensated for things like:
WHAT IS MY HARTFORD MOTORCYCLE ACCIDENT CASE WORTH?
Medical bills;
Lost wages;
Disfigurement and scarring;
Pain, suffering, and mental anguish;
Damage to property; and
Other injuries.
MOTORCYCLE ACCIDENT CASE RESULTS
Several Of Our Motorcycle Lawsuit Results
| Award Amount | Type of Case |
| --- | --- |
| $3,500,000 | A motorcyclist was riding on a defective road and crashed suffering injuries. |
| $3,000,000 | A motorcyclist was riding straight when he was struck by a left-turning truck. The rider's injuries were fatal. |
| $1,900,000 | A motorcyclist was riding straight when she was struck by an oncoming truck that turned into her lane. The rider's injuries required multiple surgeries. |
WHAT INSURANCE IS AVAILABLE IN CT?
In CT, the minimum insurance coverage a driver must purchase is $25,000/$50,000. This means that in a motorcycle accident where the rider is less than 50% responsible and the other driver has the minimum required coverage, the rider will have $25,000 to cover their injuries. If a passenger were on the motorcycle, each rider would have $25,000 available. In addition to the minimum coverage, drivers often wish to purchase underinsurance. Underinsurance can help cover the rider's injuries if the at-fault driver does not have enough insurance. The skilled accident lawyers at Trantolo & Trantolo can explain what types of coverage are available and help you decide what is best for you.
ARE MOTORCYCLE CASES HARD TO PROVE IN HARTFORD?
Motorcycle accident claims can be challenging to prove. Insurance companies may try to argue that the other driver was not entirely at fault because he or she did not see the motorcycle. Additionally, insurance companies will try to downplay your pain and suffering. The accident lawyers at Trantolo & Trantolo know what tactics the insurance companies use and how to fight them. We have over 80 years of experience getting our Hartford clients the most compensation they deserve for their motorcycle accident claims.
DEFECTIVE MOTORCYCLES
In motorcycle accident cases, the cause of the accident is crucial. If a defective part caused the crash, different parties could be held responsible. For example, depending on which part was defective, you might be able to receive a settlement from the manufacturer of the motorcycle, the manufacturer of the part, or the garage that serviced your bike. Be sure to alert your Hartford accident attorney if you think your crash could have been caused by a defective part such as tires, lights, wiring, or fuel lines.
WHAT IF THE CRASH IS FATAL?
In the tragic cases where a motorcycle accident is fatal, the victim's family may be entitled to wrongful death benefits. Surviving loved ones could get compensation for the victim's lost wages, medical expenses, burial costs, pain and suffering, and more. For more information on what you might be entitled to if you lost a loved one in a motorcycle accident, contact Trantolo & Trantolo. We understand how difficult these circumstances are and we are here to help you through.
WHAT SHOULD I LOOK FOR IN A MOTORCYCLE ACCIDENT LAWYER?
Experience is one of the essential qualities to look for when choosing a motorcycle accident lawyer. Motorcycle crash cases can be hard to prove and require more negotiating with the insurance company than standard car accident cases. So, your attorney must have experience dealing with motorcycle cases. For instance, your lawyer must quickly act because witnesses may forget what they saw, and evidence may be destroyed as time passes. Your lawyer must also be familiar with the deadlines for filing your case, such as the statute of limitations. In CT, motorcycle accident victims must file their injury claims within two (2) years of their crash.
WHY HIRE US?
Trantolo & Trantolo are the original motorcycle accident attorneys in CT. We have over 80 years of experience representing Hartford clients and helping them get the most compensation possible for their motorcycle crash claims. We treat our clients as part of our own family and do whatever it takes to get the most they deserve for their injuries. Please feel free to call us any time, 24/7, with any questions you may have. To schedule a free consultation, simply complete our online contact form or call us today at 1-844-999-9999.