Written by  Keith V. Trantolo
Hartford Car Accident Attorney
Our talented car accident attorneys have over 75 years of experience winning high verdicts and large settlements for our clients. We strive to treat our clients like family throughout the entire process, starting with the first call. The skilled team of lawyers at Trantolo & Trantolo will help you through the complicated settlement process and will always be there to answer any questions that you may have. Our goal is to win the most just compensation for your claim and we will not stop until our goal is met.
5 Star Google Reviews ★★★★★ Google Review
Contact Us
Trantolo Law
21 Oak St #605
Hartford CT 06106(860) 999-9999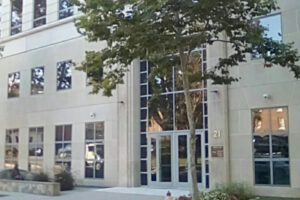 NO FEES UNLESS WE WIN YOUR CASE
At Trantolo & Trantolo, we charge a standard fee of 1/3 of your settlement award and you don't pay until a settlement is reached or an award is given.
WHAT SHOULD I DO IF I GET IN A CAR ACCIDENT?
Check the safety of where your car is. If it is safe to do so, stop your car and turn your hazard lights on. If the car is not in a safe position, move to a safe position and turn your hazard lights on.
Call 911 once you are in a safe place and have your hazard lights turned on.
If you can move normally, exit the vehicle. If you cannot normally, remain in the car until help arrives.
After safely exiting your vehicle, take photos and/or videos of the entire scene, including any other cars or vehicles involved.
Collect personal information from any other drivers involved (name, address, insurance information).
Gather information from any witnesses.
Seek medical attention as soon as possible.
WHEN DO I HAVE TO FILE A CLAIM IN CONNECTICUT?
The statute of limitations for almost all car accidents in Connecticut is within a two year period. This means if you have been hurt in a car accident because of another negligent driver, you have two years from the date of the crash to file a personal injury lawsuit.
PROPERTY DAMAGE TO YOUR VEHICLE
To receive the correct amount for your property damage claim, it would be best to have an insurance appraiser visit the car while it is in the auto repair shop so your mechanic is also present. Your mechanic should be able to negotiate with the insurance appraiser to determine the value of damage done to your car. This process helps to provide an accurate opinion of the value of the property damage.
HIRE AN EXPERIENCED HARTFORD CAR ACCIDENT ATTORNEY
How they can help:
Oversee all of your medical treatment and make sure that your doctor orders the right tests.
Monitoring and gathering all of your medical records in order to ensure that the pain and suffering you sustained is documented.
Guiding you on all areas of your claim.
Professionally negotiating to get the highest award possible.