A Hartford-based law firm practicing since 1938, Trantolo & Trantolo firmly believes equal protection under the law applies to all. In the vast personal injury field, however, large corporations and insurance companies, when faced with a claim, pull from a far greater pool of resources once in court and deploy a strategy of denial, deflecting, and delaying compensation. An individual faced with a life-changing injury, on the other hand, sees the medical bills piling up and reduced compensation. If your Ledyard claim has fallen into such a predicament, getting legal representation is crucial.
Our Strategy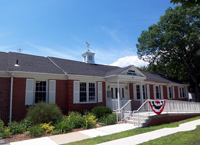 Since our start, Trantolo & Trantolo has taken a personal approach with all clients and offered persistence in the courtroom. When our lawyers take on your Ledyard case, we and the rest of our staff get to know your concerns, uphold your rights throughout the process, and keep you updated. Once in court, Trantolo & Trantolo's attorneys are known for going the extra mile. Although results cannot be guaranteed, Trantolo & Trantolo has a long history of success in the courtroom.
Our lawyers' approach, of extreme focus on every client and tirelessly fighting on your behalf, results in Trantolo & Trantolo accepting a select amount of cases. All, however, get full time and attention from our staff. Any Ledyard clients we take on only pay once compensation has been obtained.
Licensed to practice in Connecticut, Trantolo & Trantolo's attorneys handle a vast array of personal injury cases, including the following: vehicular accidents, such as cars, tractor trailers, and motorcycles; medical malpractice; dog bites; dangerous drugs or medication errors; class action or mass tort; nursing home negligence or elderly abuse; product liability; slips and falls; and social security disability claims.
Give your claim the support it needs with Trantolo & Trantolo. To have it addressed, contact one of our Connecticut offices to speak with an experienced trial attorney.