THE BEACH BOYS & FIREWORKS!
Trantolo & Trantolo is proud to present a charity concert with Rock 'n Roll Hall of Famers —The Beach Boys followed by one of the year's biggest fireworks shows.
Since lead-singer man Mike Love penned the lyrics to The Beach Boys' first hit, "Surfin'" (1961), dozens of the bands chart toppers have become eternal anthems of American youth: "Surfin' USA," "Surfer Girl," "Fun, Fun, Fun," "I Get Around," "California Girls," "Help Me Rhonda," "Barbara Ann," "Good Vibrations," "Wouldn't It Be Nice," "Rock and Roll Music" and "Kokomo." The Beach Boys were elected to the Rock 'N Roll Hall of Fame in 1988. The Beach Boys are led by Mike Love, who, along with Bruce Johnston, Christian Love, Scott Totten, John Cowsill, Brian Eichenberger, Tim Bonhomme, Randy Leago, and Keith Hubacher continue the legacy of America's iconic band.
DATE:
Saturday, August 17, 2019
TIME:
7:30PM
WHERE:
Simsbury Meadows Performing Arts Center
GATES OPEN:

EARLY BIRD ADMISSION:


5:30 PM – 6:00 PM
$10 fee per person collected at the gate


GENERAL ADMISSION:


6:00 PM


CONCERT:


7:30 PM
(Followed by Fireworks Show)
TICKETS & SEATING
(GRASS PASSES & PREMIUM SEATING)
Purchase Tickets
$45.00
General Admission Presale (Limited Quantity)
$55.00
General Admission
$15.00
Kids 12 & under (Grass Passes Only)
$10.00
Early Bird Venue Entry from 5:30 – 6:00pm (day of concert – per person)
Ticket convenience fees apply. General Admission Pre-Sale tickets also available at Fitzgerald's Food (Cash and Check Only.)
Premium Reserved Seating (Inside the Stone Boundary)
$100.00/per seat Tables of 8 or single tickets available
Ticket convenience fees apply.
SPONSORS &
PARTNERS
For information on sponsor and ticket packages please download a packet or contact sponsor@trantololaw.com for more information.
MEDIA PARTNERS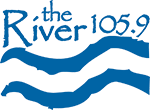 Boys & Girls Clubs of Hartford has been opening doors to opportunity since 1860.
"We want the city of Hartford to thrive, and nonprofits like Boys & Girls Clubs are indispensable to achieving that."
– Chris Swift , CEO The Hartford